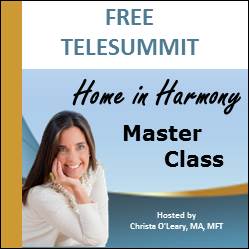 People often ask me to help change something that is not going so well in their life. Sometimes it is dissatisfaction with their home, their body, feeling frazzled or overwhelmed, a lack of excitement with life, wishing they could make money doing something they love or wanting to feel energized and vibrant.
Can you relate?
I have 2 Simple Solutions to help you change the pattern you are in to create the exceptional and rewarding life you deserve!
The first Simple Solution is to realize that you can use seasonal changes to help implement new patterns and habits. If you have been hoping to eat better after a summer filled with lobster rolls and Coronas, now is the perfect time to make changes! As we move in to Fall choose a healthy habit to incorporate into your daily routine. When nature transitions from one season to the next our innate systems knows that change is in the proverbial air and it is easier to incorporate new routines in your life.
The second Simple Solution is my gift to you. Sometimes you can feel so stuck in the same old rut that you don't know what to do, you just know you feel the need to do something! Well I have the perfect thing for you! And, it is my gift to you for being such an amazing member of the Home in Harmony Community! I am hosting the Home in Harmony Master Class that begins next week!
I invite you to get your All Access Free Pass here so that you can listen to over 30+ experts share their secrets to creating home, health and happiness! Maybe you will hear something that will inspire you and help you create the exceptional and rewarding life you deserve!
Click here to get your FREE All Access Pass!
You truly deserve having the life of your dreams! My hope is that the Home in Harmony Master Class will open you up to new ideas and awareness that will help you create your ideal home, health and happiness!
Happy Soaring!
XOXO