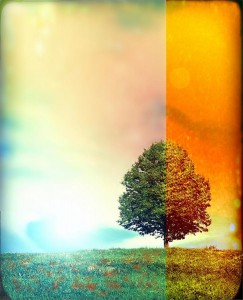 It is hard to believe that we are at the end of August! I can feel the shift in the air with the nighttime breezes cooler than just a few weeks ago. This past weekend we entertained friends and enjoyed a beautiful bonfire on the beach but needed to huddle close to the flickering of dancing flames to stay warm. School supplies and schedules are at the forefront of the kid's minds while calendars are already filling up with activities for the coming months. Can you feel the changes as we slide into Fall? In this weeks article let's look at some Simple Solutions to help you make the transition from one season to the next.
I love everything about summer! Dancing waves, turquoise water, runs on the beach, watching surfers gracefully ride, lobster rolls, sleeping in, paddle boarding, yoga on the beach, bonfires, s'mores, relaxed time, romantic getaway adventures, cuddles with the kids, cards and games, entertaining friends.. my list could go on and on. I love the pace of summer with its relaxed and meandering cadence. As the end begins, I know that I need to have Simple Solutions in place to help gracefully navigate the accelerated pace that naturally comes with the season ahead.
If I allow it, my mind begins to swirl and twirl thinking about the to-do list that is beginning to grow. The sensation is magnified from thoughts of back to school clothes, shoes, classroom supplies, dorm necessities, senior portraits, college essays and applications, move-in days, soccer, field hockey, dentist appointments, client schedules, book tours and speaking engagements. Yikes! I understand the need to find calm in the midst of chaos of modern day living!
1. Stop the Swirl
You have heard me say this before but it is important to repeat! Stop the swirl and twirl by taking out a pencil and write down what needs to be done. Get it out of your head and on to a piece of paper. This is super effective! You will feel so much better from this little strategy!
2. Big Yucky Things
Now that you have your list, go through it and decide which ones you do NOT want to do. Which items seem too big or yucky to do?  Which ones are holding you back? Becoming consciously aware of what items are challenging you and why, will help you to move through the obstacle they create.
3. Take Action
Take action and complete the worst ones first! If you are dreading something specific… do this 1st!  This tactic will help to alleviate the weighty feeling that a list can create! Once you tackle one dreaded item, notice how you feel. This will help to make the other items on your list so much easier to complete!
Finding calm in the midst of chaos during the shift from summer to fall is important for your overall sense of well-being. Using these Simple Solutions will help you gracefully navigate the tumultuous tides of transition.
If you need additional help navigating the tumultuous tides of transition, click here to schedule you Free Success Strategy Session.
Happy Soaring!
XOXO

Photo Credit: fineartamerica dot com