A year ago I declared that my intention for 2016 was  "The Year of Travel".  Eleven months in, I look back and marvel at how my intention not only came to pass but also exceeded my expectations and hopes on every level.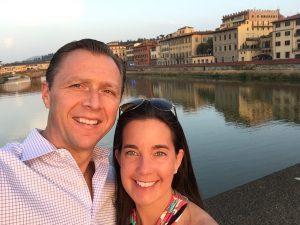 I went to Europe on four occasions and spent time in Florence, Prague, Munich and London. On one adventure I witnessed my daughter playing in the World Selects Hockey Tournament against Olympic qualifying teams from Italy and Russia. On another trip I was blessed to stay in Windsor Castle while the Queen was in residence… yes, I was actually invited to stay at the majestic castle!
There were multiple trips to Florida & North Carolina, a family vacation in Charleston, a romantic excursion to the Bahamas and a few adventures out West.
As I write this, I am on a flight to LA where I will connect with friends & colleagues and then fly off to the Hawaiian Islands for both business and pleasure.
After this whirlwind I am looking forward to staying put for the holidays in our quaint New England town!
Why am I sharing this?  We are in the eleventh month of 2016. Looking back, my intentions wildly exceeded my original vision. Did you realize your goals and dreams this year? If not, let me help you create a quantum leap for the best version of your ideal vision for your life in 2017.
I should not have been surprised that my intention for "The Year of Travel" would take a quantum jump. That is how intention, the Law of Attraction and using your home as a manifestation station create a vortex for dreams to appear at super-sonic speed.
In this week's article, I will share a few of my secrets on designing the life of your dreams with ease and grace using the quantum power of intention, the Law of Attraction and your manifestation station (i.e., your home or office).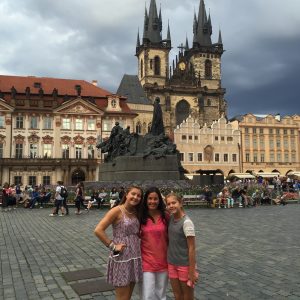 Our home was destroyed in January 2015 and we fought an epic battle with our insurance company to rebuild. What we thought would be finished by December of 2015 is still not completed today. Subsequently we had to move our family of 6 on two different occasions. Although our current rental is in a beautiful golf club community, it isn't the same as being home. Last December, when it sunk in that we were in a battle that could last years, I decided to make lemonade out of a lemon situation.
As the New Year approached I decided that my intention for 2016 was to make it "The Year of Travel".  Instead of dwelling on the fact that we were not in our home, that most of our personal items were packed away in a moving company storage unit and things were very unsettled, I decided to look at it as my opportunity to go adventure. If you don't like where you are, be it location or home, level of happiness, job situation, in your relationships or physical health & vitality, it is time to make a change! Recognize what is or isn't working so that you can design a life you love! In every situation there is a way to make lemonade out of the lemons that may come your way.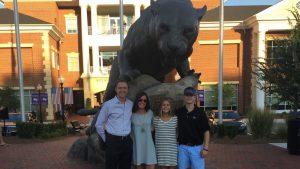 For me, home is where my heart is. I love the traditions, roots and nurturing environment that a home environment supports. This was taken away. But, it gave me the opportunity to spread my wings and fly around the world.
What was your intention for 2016? Did you make it a reality? Have you thought about what your vision for 2017 will be?
There is an art to manifesting intentions. Let me share a little tip on how to create a quantum jump in manifesting Your intentions, dreams and vision for your life.
Use your environment as a conscious & subconscious and physical & metaphysical cue!  Yes, your environment can have a big impact on whether your dreams are realized.
Have you ever heard that what you focus on and give your energy to will show up in your life? The more energy you put towards something the more likely you are to see it manifest. This subject alone could take up volumes of shelves in a library.
Well, the thing is, in today's day and age with the onslaught of information that overrides our senses, it is hard to stay focused on intentions and it is easy to become distracted. (Have you read my article on Information Inundation?) For this reason it is imperative to put physical cues in your environment to remind you on a conscious and unconscious level of your intention, goals and dreams.
For example, a few physical objects that I included in my environment to remind me on a conscious and unconscious level that my intention was "The Year of Travel" included leaving my passport on my bedroom bureau, a map of Maui on my desk and a commemorative coffee cup celebrating the Queen's birthday (I knew I also wanted to stay in one of her castle's… which amazingly came to be!)
This is how powerful your home or office environment can be in manifesting Your intentions for Your Ideal Life!!
So, what are your intentions for 2017? What physical representation are you going to put in your environment to help you manifest your dream year and design your dream life?
Set your intention and allow your home or office environment to be your manifestation station!
Happy Soaring!
XOXO